Environment Protection Principle
Kagawa Factory is located close to Takamatsu airport which is the gateway to Shikoku Island. This factory is responsible for designing, developing and manufacturing electronics products and mechatronics products, and for providing the related services.
On the other hand, we are aiming to develop an ideal factory where the main street in the area is decorated with greenery phoenixes, and the grasses and flowers are neatly and beautifully arranged.
We have named our factory and its area "Parktory", hoping to contribute to the healthy and beautiful development of the society and culture we belong to through our business activities and to be able to leave our precious natures and resources to our descendants.
For this purpose, we have established and aggressively promoted Rexxam's environmental management system to achieve "Eco-Recycling Business Management" in full scale.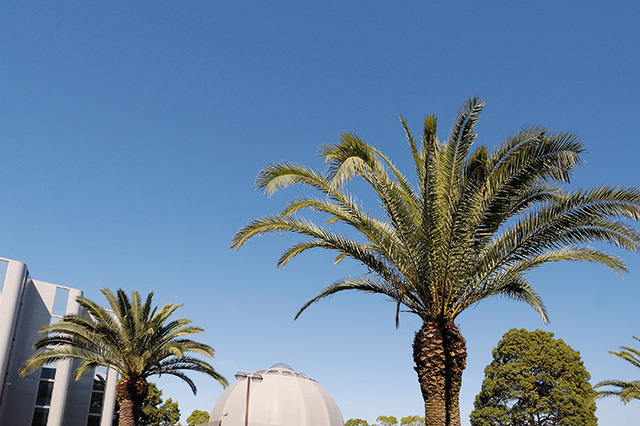 ISO14001 Certified
Environmental Principles
We shall grasp and understand exactly how much influence and impact the business activities by our Kagawa Factory and our products/services would give to the environment. Based on the above understanding, we shall establish the environmental strategy, goals and plans, and review them on a regular basis so that we will be able to make continuous promotion of the environmental management system and related performance in full scale.
We shall observe any and all applicable laws, regulations, agreements and whatsoever related to environmental protection, and maintain good communications with any relevant national and local governmental ministries and agencies as well as local residents around our Kagawa Factory.
In our business activities at Kagawa Factory, we shall save resources, aggressively promote efficient use of resources, reduce the amount of wastes and prevent environmental pollution.
While exactly reflecting the needs from our customers as we design, develop and manufacture our products, we shall minimize adverse influence to the environment and promote the designing of resources & energy saving, reduction of harmful substances and all the necessary actions.
We shall actively conduct in-house environmental education and trainings, and keep our workers well-informed about our corporate environmental principles to raise their awareness toward environmental protection. At the same time, we shall keep our suppliers and contract factories well-informed, and obtain their full understanding and practical cooperation toward our Policy.
We shall conduct internal environmental audit. Through this activity, we shall aggressively promote to keep and improve our self-control environment management system.
Rexxam's environmental principles shall be announced inside and outside the company.