Principles on Information Security
We, Rexxam has the following corporate missions:
to produce high-end, high-reliability and long life products for our customers and users,
to deliver such products to our customers and users all over the world,
to obtain our customers satisfaction and the greatest confidence from customers, and
to grow together with our customers.
For achieving these missions, we have been actively committed to establish highly reliable information security system and handle the information property safely recognizing the importance of properly protecting any types of information including customer information, personal information, technical information and know-how, and other confidential proprietary information. Through our such efforts, we promote to establish much stronger confidential relationship with our customers, aiming to develop mutually profitable business and to fulfill our corporate social responsibilities.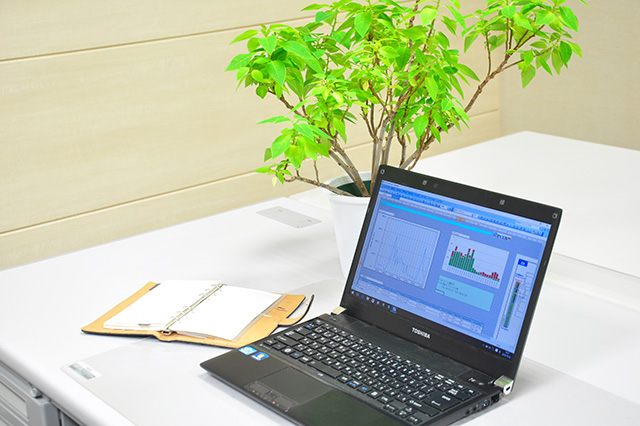 Establishment of Information Security System
We shall clarify the responsibility-assuming system, policy and regulations concerning information security, and establish the information administration system to observe the proper execution procedures.
Administration of Information Property
We shall clarify the importance of the information we possess, and how we should handle the information properly in response to potential risks. We also shall administrate the information in the most suitable manner to ensure that the information is strictly protected.
Achievement of Highly Reliable Information Security
We shall respond harshly to any violators in accordance with our working regulations.
In-House Education and Training
We shall continue to conduct in-house education and training on information security to our executive managers and all the employees for the purpose of enhancing their awareness toward the information security and reinforcing their observation to the information security. We shall respond harshly to any violators in accordance with our working regulations if they violate our regulations.
Compliance and Continued Improvement
We shall strictly observe all and any related laws and regulations concerning information security. At the same time, we shall make our best efforts to continuously improve ourselves and the information system to achieve the information security, successfully responding to any change in the related environment.
Corporate Solidarity on Information Security
We shall achieve information security not only in Rexxam's domestic footholds (including our contracting companies), but also in overseas footholds.
With these points in mind, all our executives and employees shall make every possible effort to ensure the information protection to fulfill our social responsibilities.