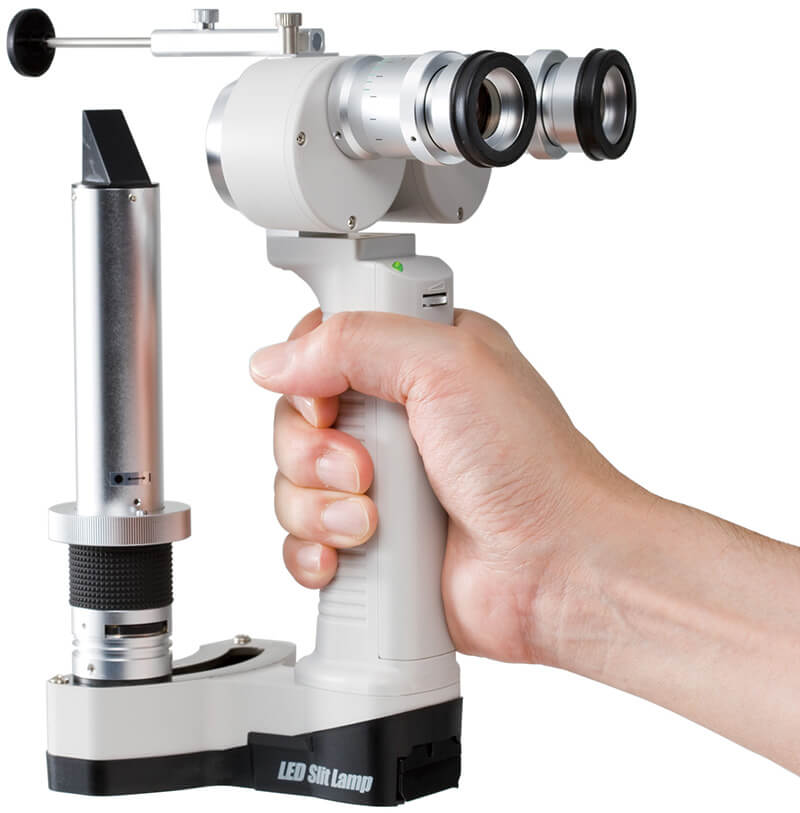 XL-1
Handheld Slit Lamp
Feather Light
An ideal handheld slit lamp should be lightweight, compact and easy to operate. Handheld Slit Lamp XL-1 weight about 700grams. Its well balanced weight enhances user's comfort and mobility. Its superior optics quality gives viewer a clear and sharp imaging.
Product Features
Bright LED with natural colour temperature & Ultra sharp Slit
XL-1 ensures high quality eye examination for eye specialists, general practitioners, and also for veterinarians.
Its optimal LED illumination of natural daylight colour temperature offers comfortable viewing to the user and not overwhelming patient's eye. The LED light generates an intensity of 10,000 lux and last more than 50,000 hours of continuous use. Its lithium battery (when fully-charged) could last up to 2 hours of continuous operation at maximum intensity.
Its superb quality optics gives ultra-sharp 11mm slit and a good maximum Ø10mm visual field. Its Binocular comes with eyepiece dioptric adjustment (±7D), 10x high eye-point eyepieces (16x as option).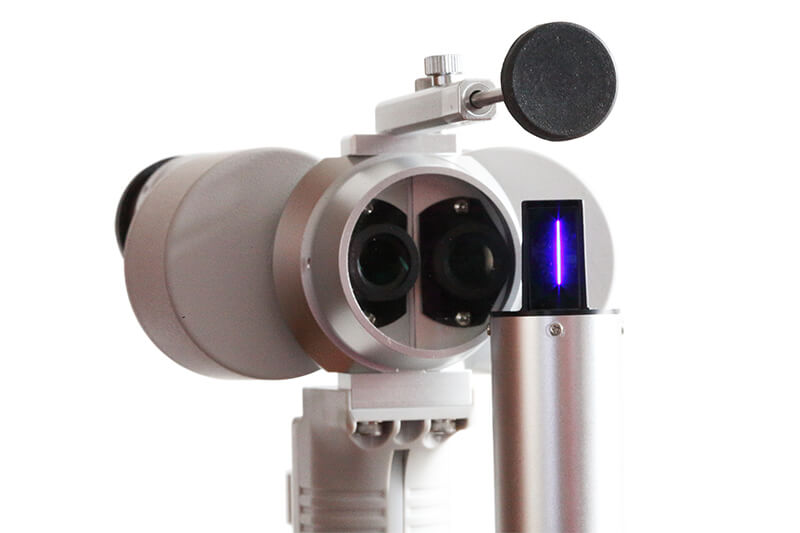 Carrying case
A convenient carrying case for XL-1 is included in the standard accessories.