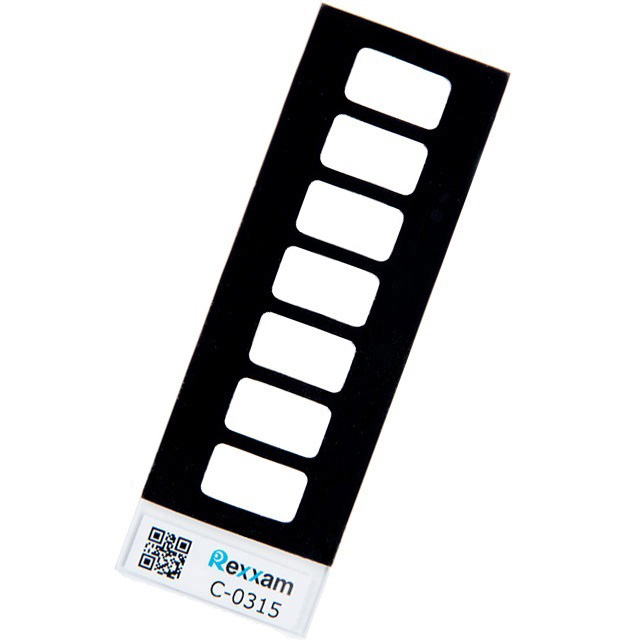 Epoxysilane Coated Slide
This chip is dedicated to Evanescent Fluorescence Scanner when making own chip. The slide glass is coated with epoxysilane layer, and proteins are immobilized by delivering protein solution by drops on it.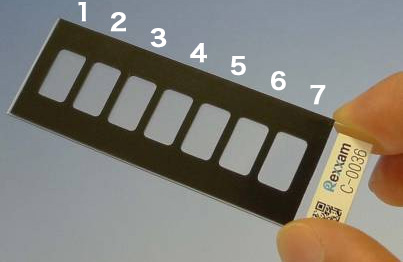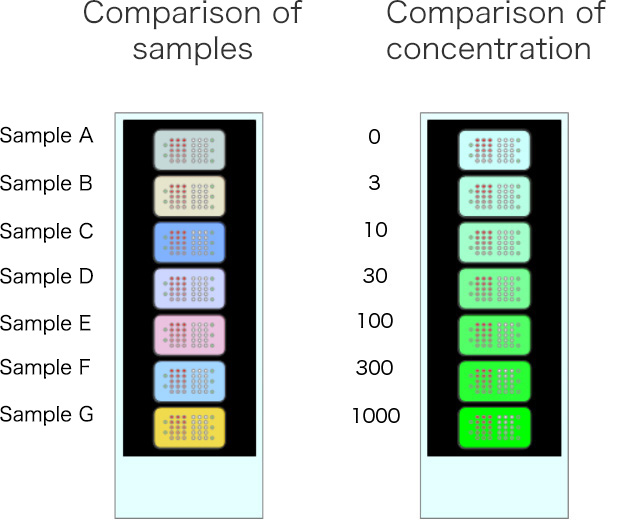 Up to seven samples can be compared under the same environmental condition.
Bio-REX Lectin Chip (Ver.2.0)
Lectin Chip contains 21 different recombinant lectins immobilized on a slide glass. Cy3 labeled glycoproteins bind to the lectin with which it has affinity.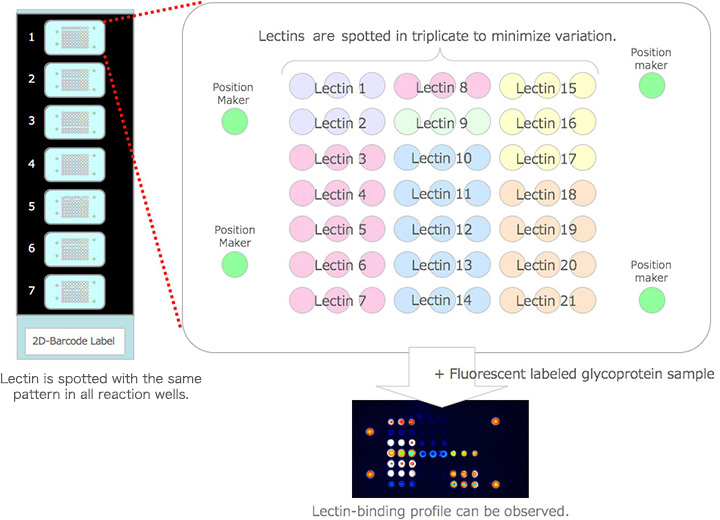 Note: Specifications are subject to change without notice.