What is Supercritical Rinser & Dryer?
Criticality means that properties of matter changes greatly.
In case of CO2, when it reaches a critical point, its nature is changed to the one between liquid and gaseous, and becomes the CO2 gas with the high density of liquid carbon dioxide.
The primary characteristic of CO2 gas is that it has no surface tension because it has no interface (liquid level).
Therefore, 3D structure with micro clearance can be dried without damages.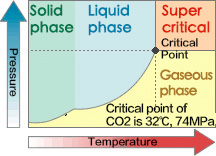 What does "no surface tension" mean?

IPA interface before criticality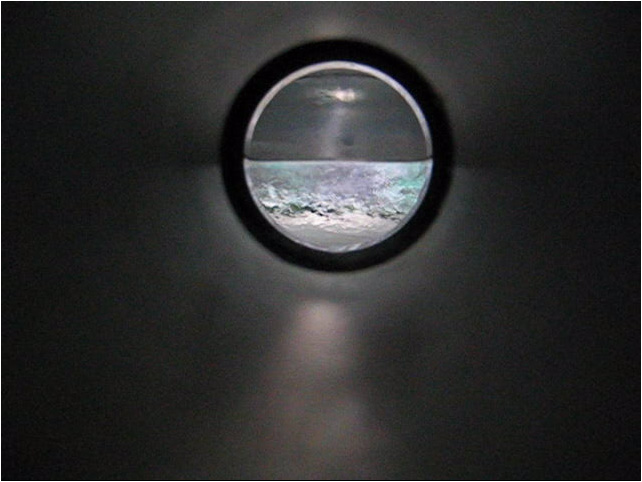 In supercritical state, no interface and no surface tensions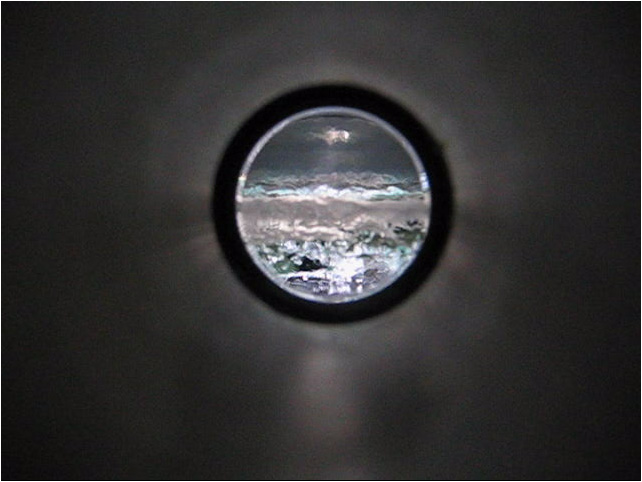 Test Sample Comparison of Supercritical Rinser & Dryer
There is interaction force among the micro clearances of the MEMS beam, generated by surface tension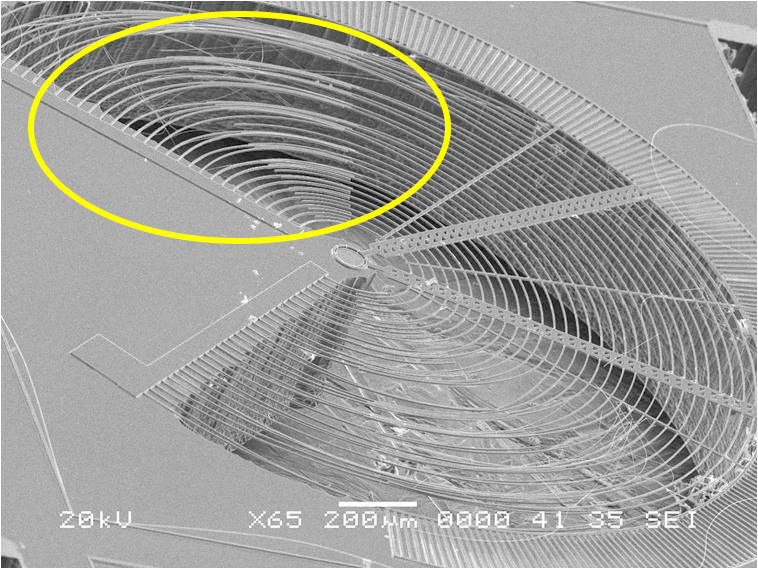 There is no interaction force after supercritical sensing and drying (keeping original shape without damages)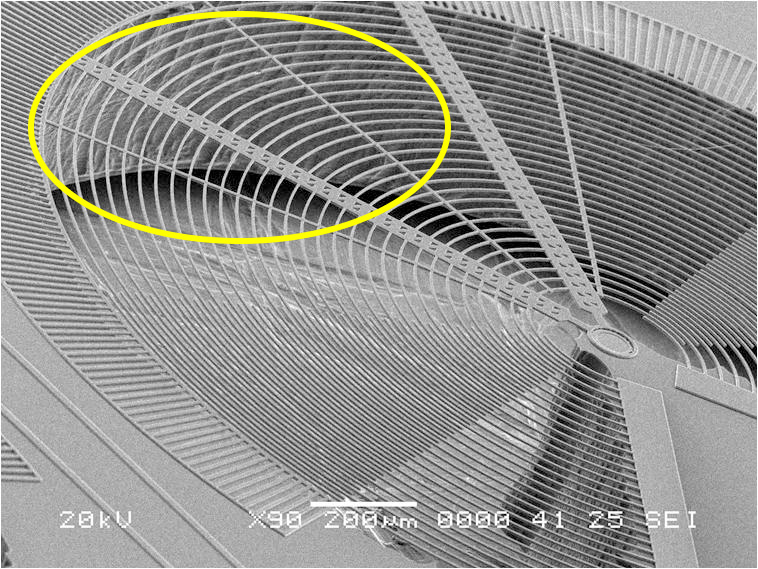 Usage
Ultrastructure wafers that are easily damaged even by IPA drying.
MEMS wafers with microstructure that have 3D structure with a big aspect ratio.
Creating materials such as silica aerogel with the nano units micro clearances.
Products such as resist, dissolving, removing and lift-off with additive.