The CLASPER is an automobile lashing tool designed for a reliable and safe overseas transportation.
Main Products of This Field
C-500M, C-600 etc. (for a passenger vehicle)
HCC-16, C-2500 etc. (for a freight vehicle/heavy machinery)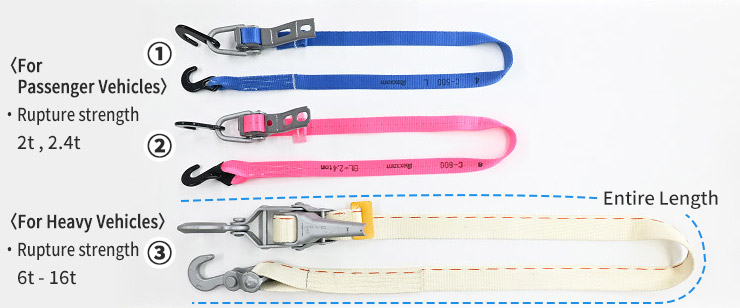 Features
Tough against rough weather
Lightweight construction with one-touch tightening structure
Wide variety of usages are available
High-strength nylon coating minimizes the product damage
Proven safety and quality;

We provide an accident-free automobile transportation with the CLASPER for

more than 18 million units over the 40 years of its production.

(As of 2015)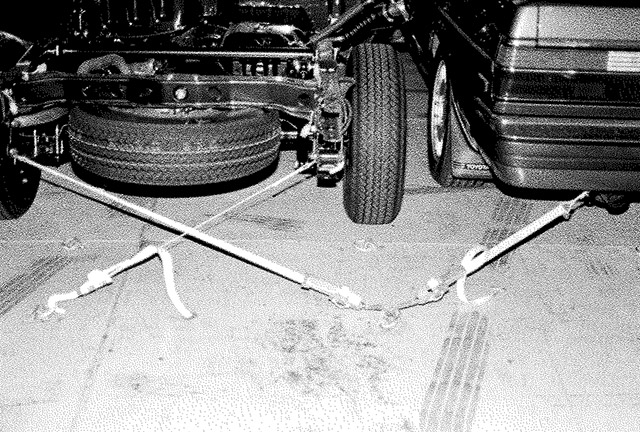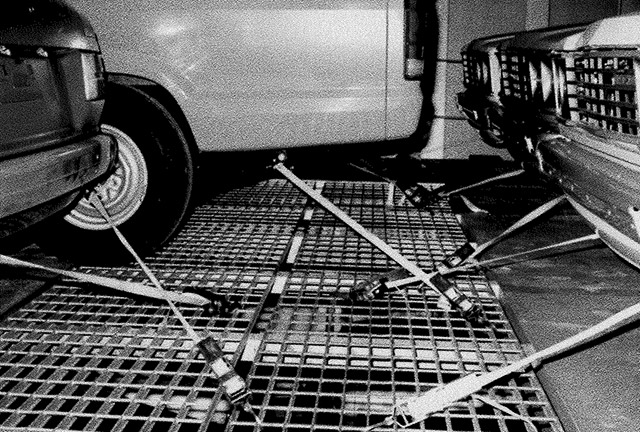 In a vehicle carrier vessel, each automobile is put in a place that has barely 10 cm on each side for the maximum transport efficiency.
The CLASPER achieves reliable, safe, and easy lashing to prevent automobiles from being damaged as a result of contacting each other due to swings in the bad weather.
Over the 40 years, the accident-free performance of the CLASPER in a tough environment proves its capability.