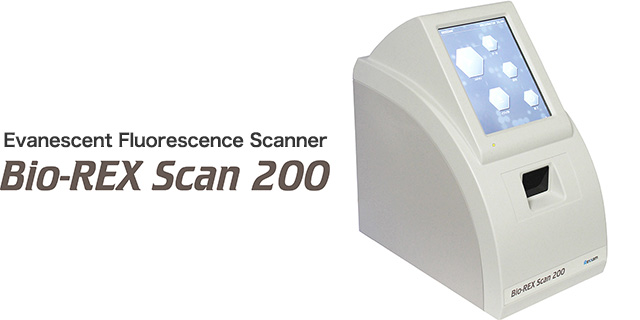 A researching fluorescence scanner for biochemistry fields has a high sensitivity for detecting the weak intermolecular binding.
Major Intended Use
Used for sugar chains researching fields
(use lectin or sugar chain chip).
Used for antigen-antibody reaction detecting
(use our brand chip).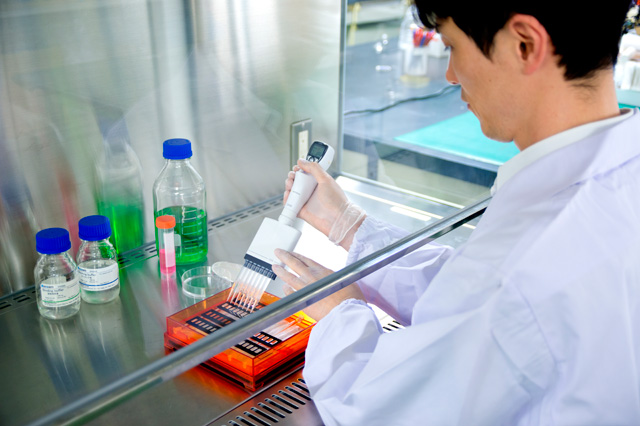 Measurement Principle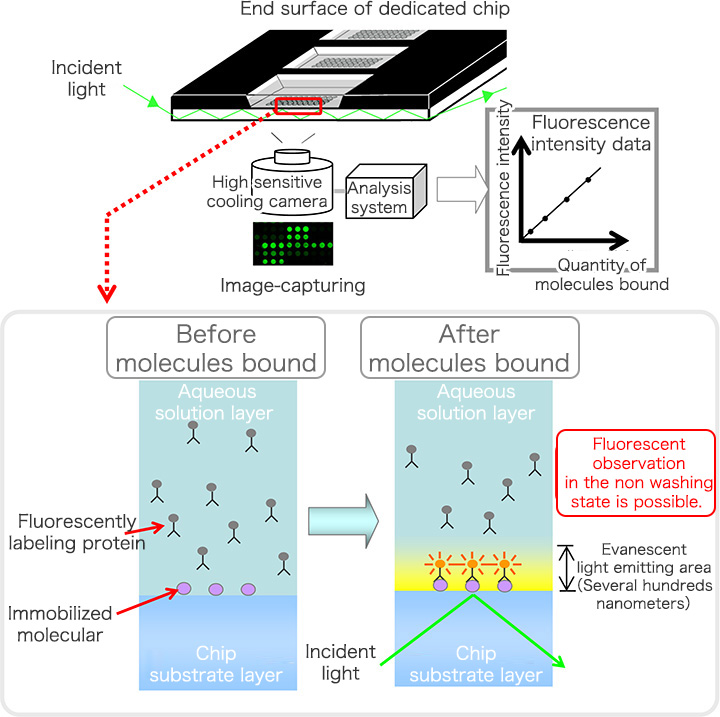 Incident light is guided in the system from the end surface of dedicated chip, and evanescent light is emitted on the surface of chip.
By using the evanescent light as a llumination light, the chip can be observed by high sensitivity fluorescence even the chip is in the "liquid-phase condition" that is not washed clean.
The advantage of this system is that the binding which is sensitive to washing process also can be detected sensitively because the process is omitted.
Features
Even weak molecules binding can be detected sensitively in the liquid-phase condition that chip not washed clean.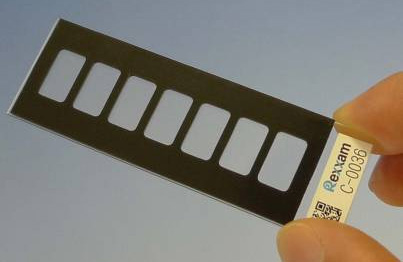 Automatic intensity analysis is performed after high–speed scan. The result can be confirmed immediately.

Automatic reading function of ID QR code is included as standard. ID QR code is used to prevent data confusion after image-capturing.

Specification
*Please see the table by scrolling horizontally.
| | |
| --- | --- |
| Measurement principle | Evanescent-field fluorescence principle |
| Warm up time | 2 minutes (from turn-on to measurable) |
| Measurement time | 20 to 100 sec. (varies according to exposure time) |
| Output image format | TIFF (16 bit), BMP |
| Fluorochrome | Cy3, various pigments substitute Cy3 |
| Power supply | AC 100 to 240 V, 50/60 Hz, 120VA |
| Dimension | 220mm(W)×370mm(D)×416mm(H) |
| Weight | Approx. 12kg |
*Please see the table by scrolling horizontally.