F・Reel is a free rack for reel, that is sometimes a rack, and sometimes nothing.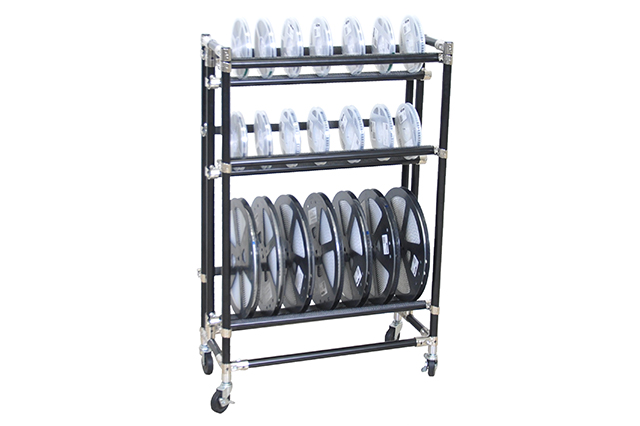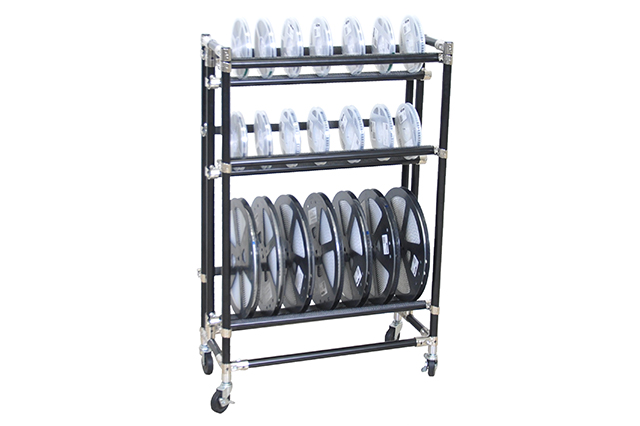 Conventional type
No rack
Reels are stored laying down and superposing.


Work site clutters

×

Poor workability

×

Difficult to confirm parts number

×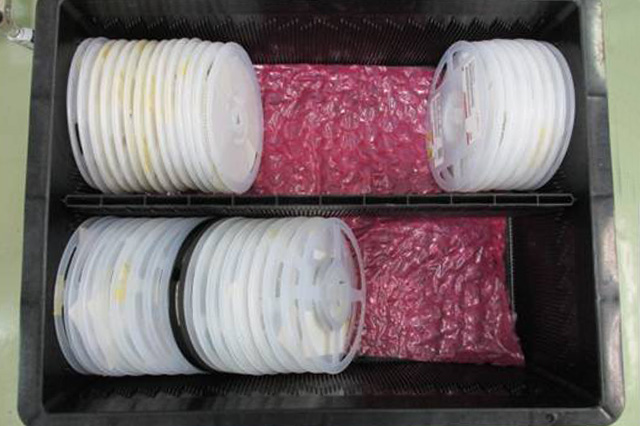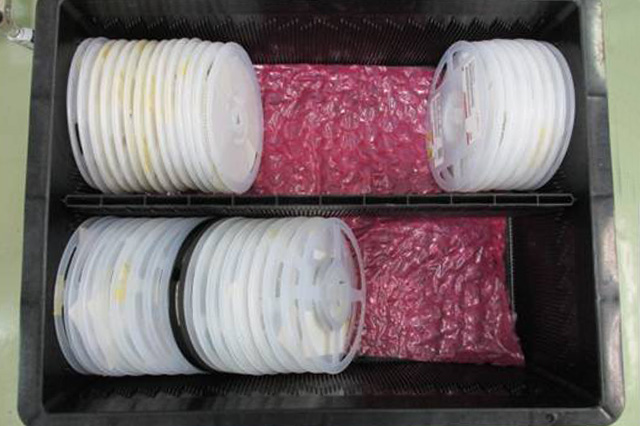 Conventional rack
It is not flexible because the positions and numbers of partitions are limited.
Interlayer space wasted

×

Rack has to be made big

×

Workability is limited by the factor of rack.

×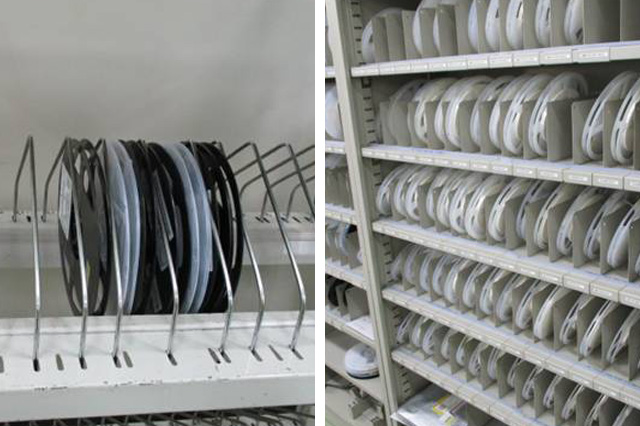 NEW
STOCK MEISTER F・Reel
Reels can be stored as they stand
No partition is necessary
Work environment is organized!

◯

Work efficiency is improved!

◯

Easy confirmation of parts numbers!

◯

Compact!

◯

Flexible to difference size of reels!

◯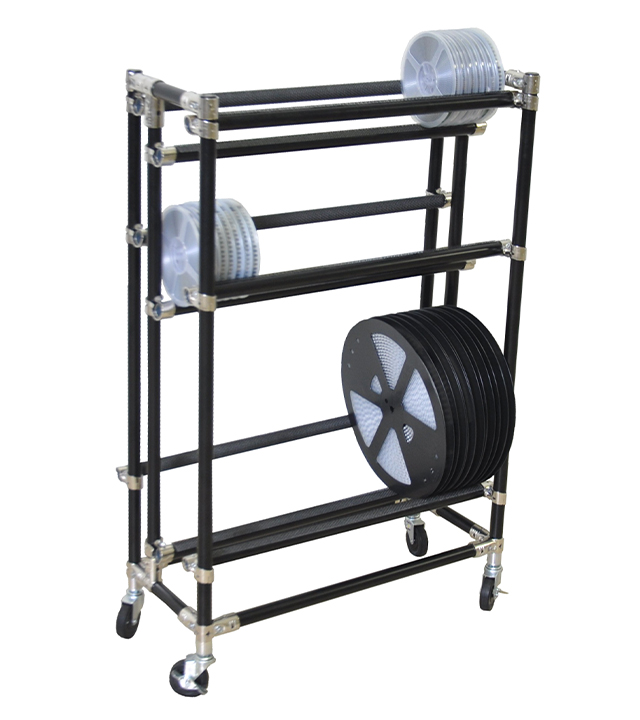 FEATURES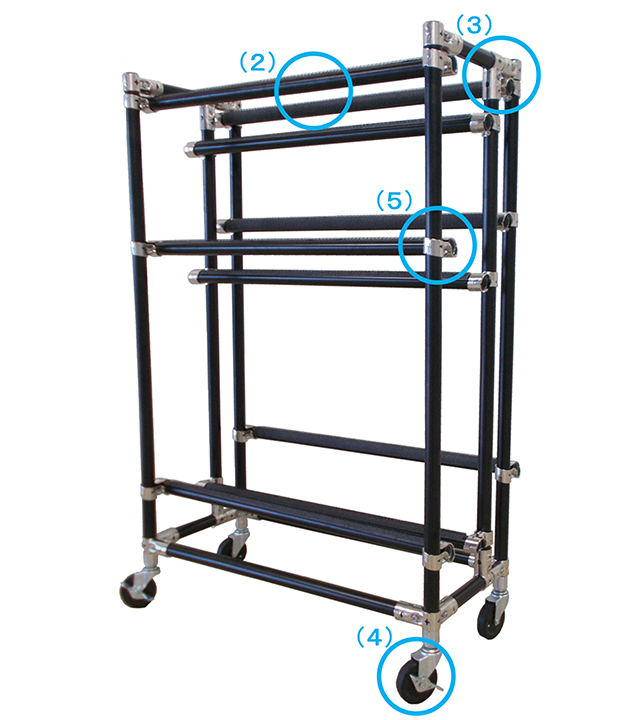 (1) Compact
Space-efficient and freely-movable at work site
(2) With no partition, reels can be stored as they stand at arbitrary positions
Work efficiency and space utilization are improved.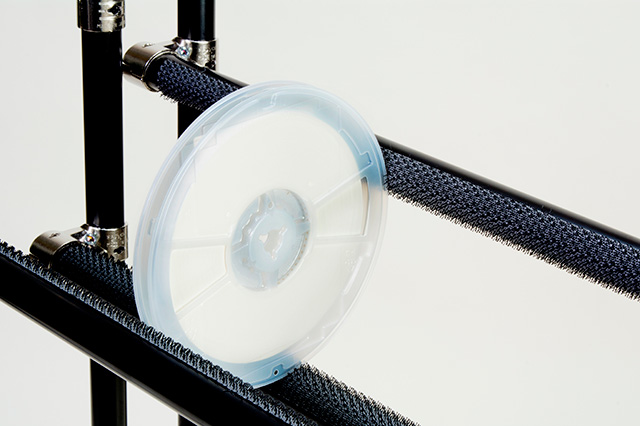 (3) No powder dust is gathered because of pipe structure
Easy cleaning, responding to clean environment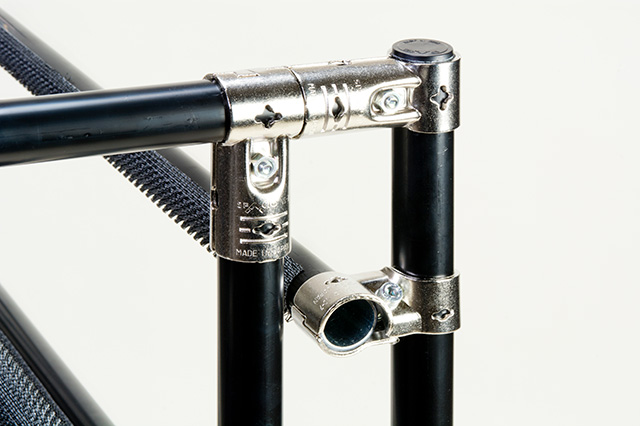 (4) Antistatic pipes and casters are used
Reducing influence caused by the static electricity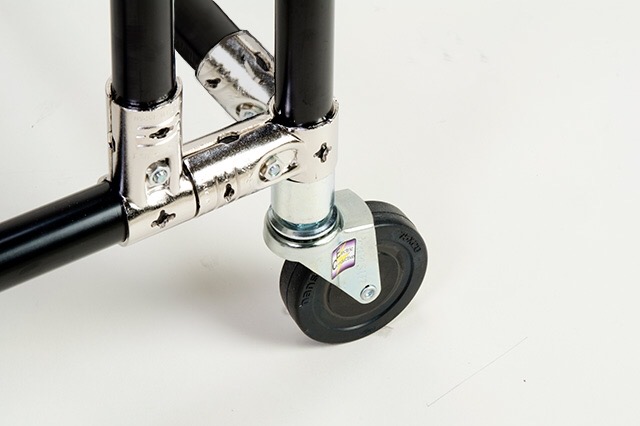 (5) Surely storing the reels regardless of its size.
User can freely change the size of the storing part according to the size of the reels, even after assembling.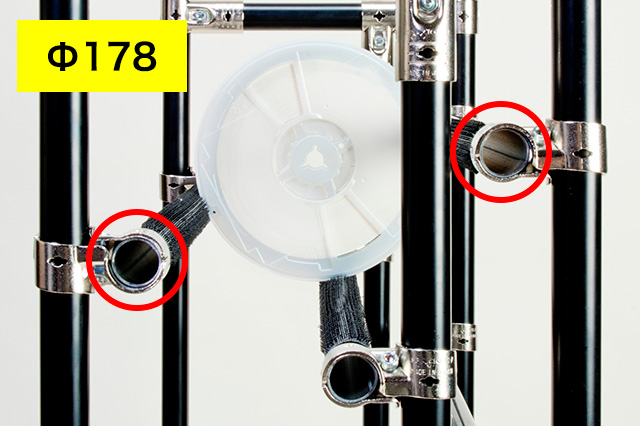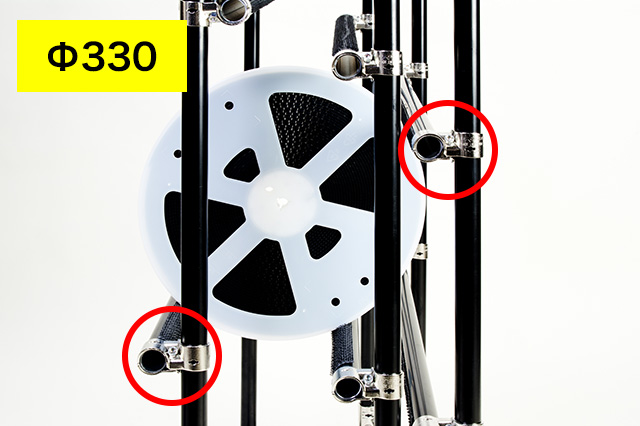 Perpendicular pipes can be changed freely between the inside (small type use) and the outside (big type use)
Dimension
Compact size rack has good mobility and fits for the various work sites.
Width: 730mm
Length: 300mm
Height: 1140mm