Editor ~Off-line teaching software~
This software allows creation and editing of inspection data on other PC than the one on the main unit while keeping the operation of main unit. Since the operation of line is not interrupted, production rate will be improved.
Data can be created in a same manner with the main unit. (Partially limited)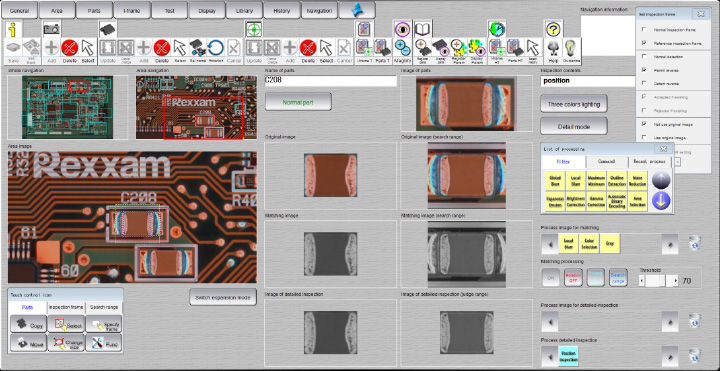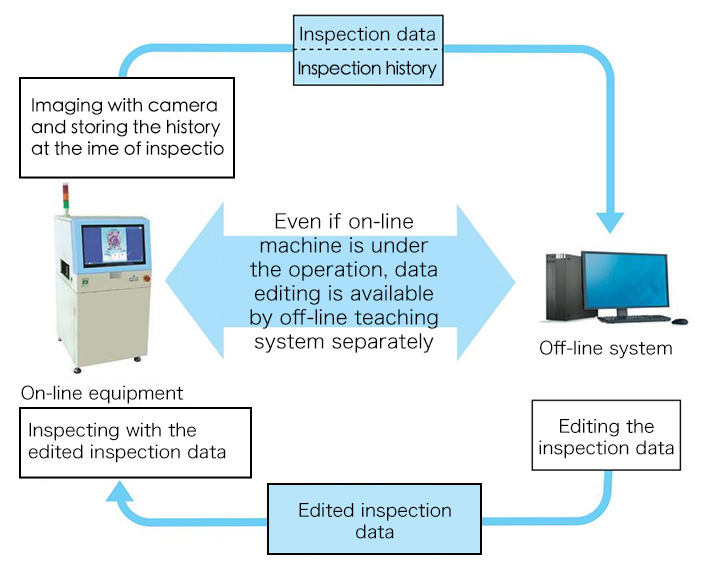 Manager ~Centralized management system~
Software to automatically synchronize the data, library and inspection history between machines and Editor.
Inspection system which data base is always updated and optimized by adding the latest information through a communication server.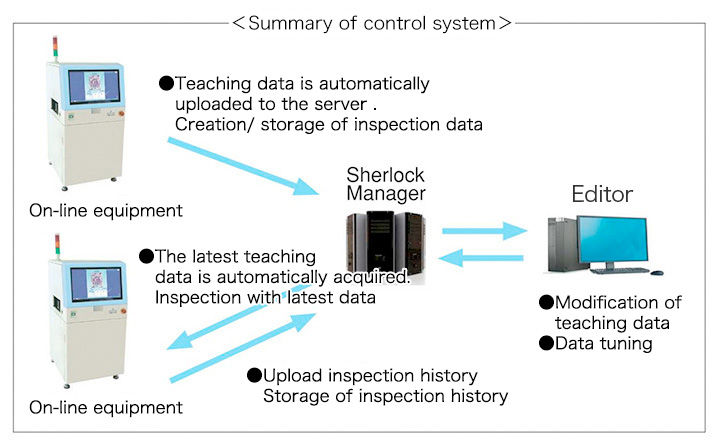 Repair ~Repair support software~
Software to display the information about rejected parts and to record the repair result.
The past inspection history and repair history can be easily browsed and managed by specifying a serial number.
Inspection history can be displayed by using a serial number allocated to each PCBA with connecting the bar-code reader.
SPAN (statistical processing and analysis) for rejected parts is available by using SPC.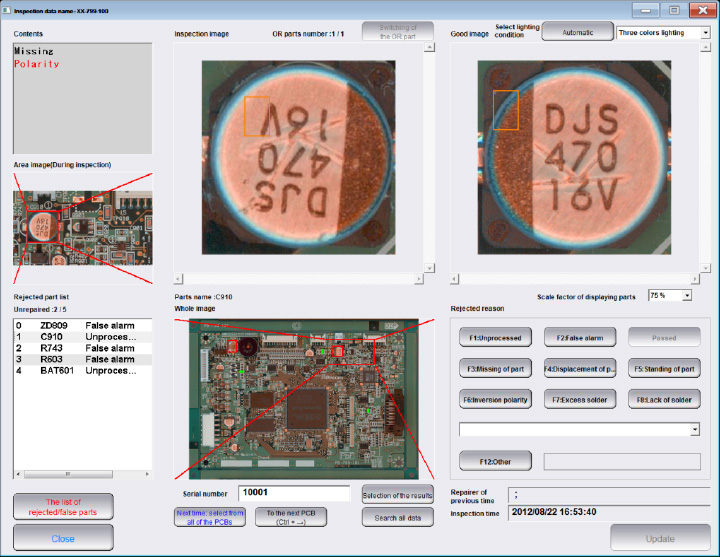 SPC ~Inspection status statistical software~
This software provides the information helpful for the process improvement.
It tallies the rejections by machine, model, date, circuit name, content of rejection and so on.
Monitoring the content of rejection and the process in real time lead to the early detection of abnormality in process.
Screen for tallying inspection result by model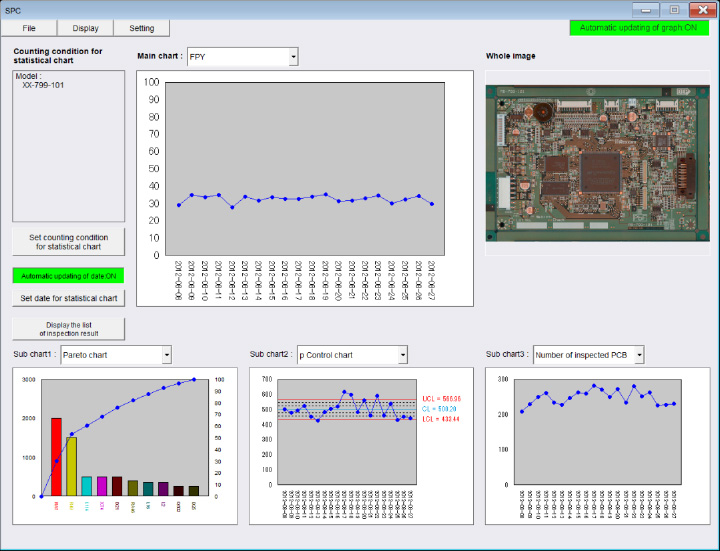 Viewer ~Remote visual check software~
Software to perform visual check on the main unit with a remotely-installed PC without operating the main unit.
Visual checks of multiple units are possible on one PC by switching the screen.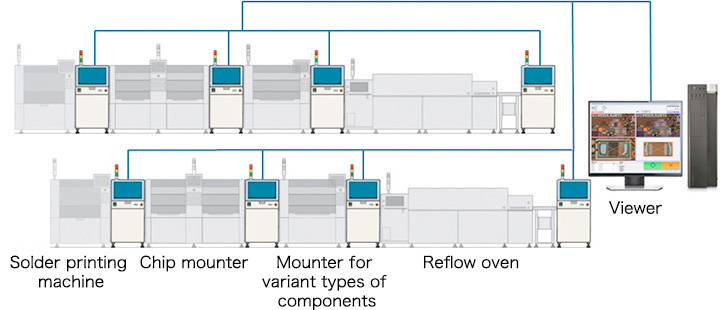 IN-line Viewer ~Visual check software after conveying PCBA~
Software to judge pass/fail, eject failed PCBA and modity its component without stopping a production line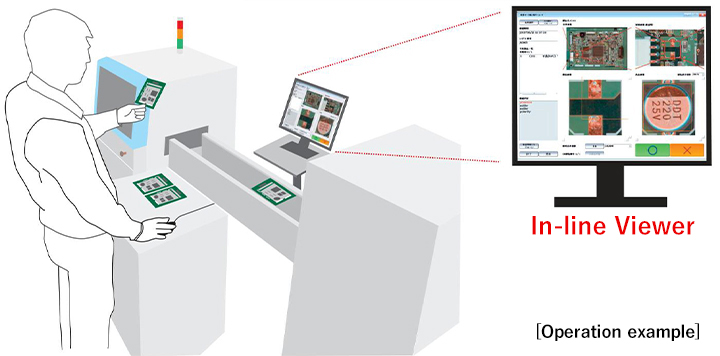 Software correspondence table
*Please see the table by scrolling horizontally.
MODEL
Sherlock-
3D-1100S
Sherlock-
500L
Sherlock-
300I
Sherlock-
300F
Sherlock-
300B
Sherlock-
300R

Option
software

Editor
○ ※
○
○
○
○
○
Repair
○
○
○
○
○
○
SPC
○
○
○
○
○
○
Viewer
○
○
○
○
○
○
Manager
○
○
○
○
○
○
IN-line
Viewer
-
○
○
○
○
○
*Please see the table by scrolling horizontally.
*Sherlock-3D-1100S needs the exclusive softwares.