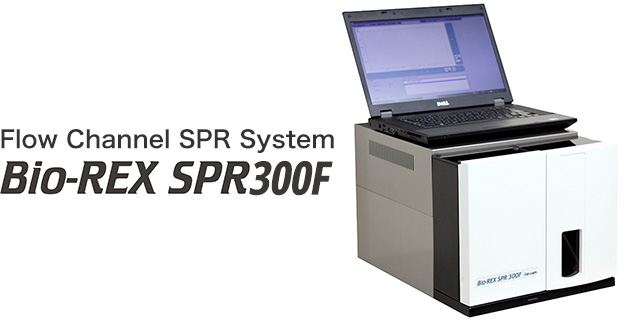 This is the research and analytical system which can calculate the bind reaction velocity of various biological molecules by using surface plasmon resonance.
Main Use
Research of antigen antibody reaction
Drug screening
Research of binding properties of receptor and ligand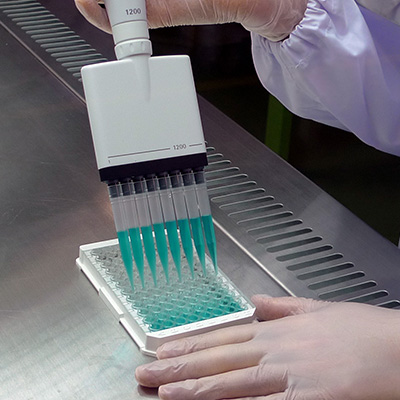 Measurement Principle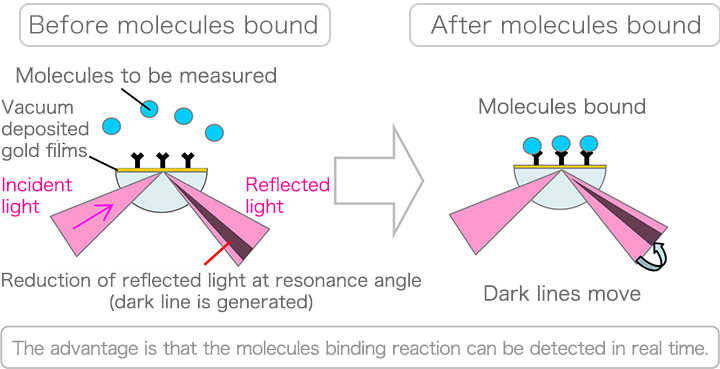 When light is totally reflected on the surface of vacuum‐deposited gold films, incident light of resonance angle is absorbed by surface plasmon resonance (SPR), then dark line is generated in the reflection light.
By monitoring the subtle changes of dark light, the binding and dissociating states of the molecules on the gold film can be detected in real time.
Features
Software for calculating each binding rate constant is included as a standard. The speed of binding and dissociation reaction can be calculated by each rate constant.

Minute amounts of sample liquid (more than 30ul) also can be detected by adopting parallel microfluidic SPR-system.

Specification
*Please see the table by scrolling horizontally.
| | |
| --- | --- |
| Temperature control range in system | 20 to 37℃ |
| Number of measurement channels | Parallel 2 channels (differential sensor system) |
| Base line noise | Less than ±2 RU (at the time of the 60 seconds measurement) |
| Minimum sample capacity | 30μL |
| Device control type | Control with an external USB connected PC |
| Power supply | AC 100 to 240 V, 50/60 Hz, 110VA |
| Dimensions | 360mm(W)×475mm(D)×325mm(H) |
| Weight | Approx. 24kg |
*Please see the table by scrolling horizontally.