NETIS Registered productRegistration number: HK-110041-A
Measuring the change of distance between two points at an optional interval
Distance to opposite shore and inner distance of tunnel
Distance between bridge piers and steel tower legs etc.
Easy to install and remove!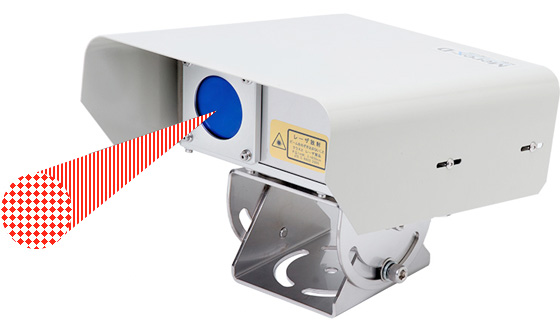 In the case of normal laser beam
× It is difficult to take measurements stably if laser beam is interrupted by raindrop, snow or fog.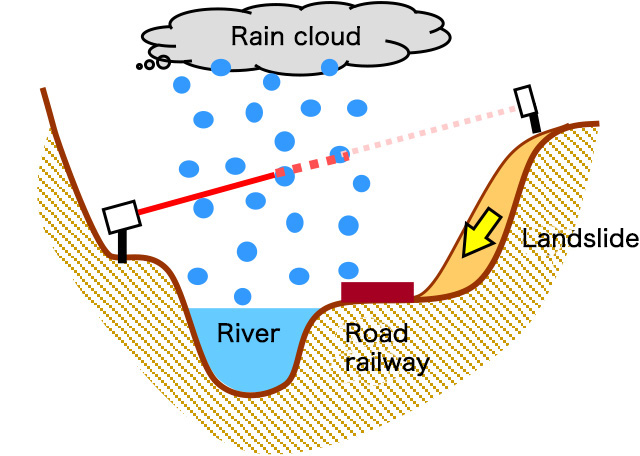 In the case of diffuse laser displacement meter
◯ Diffuse laser beam allows stable measurements because it is insusceptible to rain drop, snow and fog etc.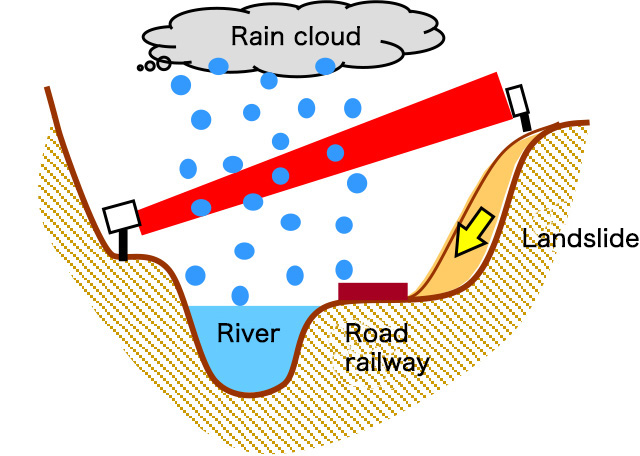 Measuring Procedure

Reflect the light projected from the diffuse laser displacement meter with the reflector. Then take a measurement of the baseline length (distance between laser oscillation unit and reflector) from phase shifting of irradiation wave and reflective wave of the laser beam.
What is diffuse laser?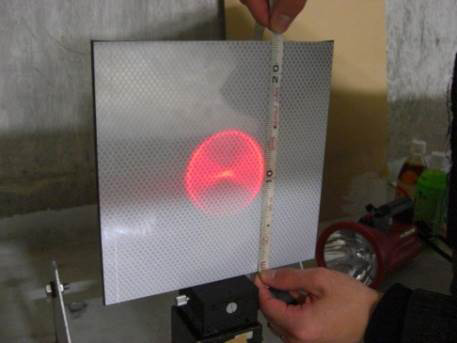 Expanding the diameter of laser beam to approx. 20cm in 100m by using the original engineering system. By introducing this system, it allows heretofore difficult measurements stably at the time of rain and snow.
Device specification
*Please see the table by scrolling horizontally.
Model name
Diffuse Laser Displacement Meter Merex-D
External size
(H) 114× (W) 268×310mm
Weight
6kg
Dustproof and waterproof specification
IP66
Ambient temperature
-20~+50℃
Source voltage
DC12V
Inclination angle measurement
Displacement range
Use of diffuse leser
Resolution
Accuracy
Azimuth measurement
Displacement range
Accuracy
Laser output
Less than 1mW (class 2)
Measurement specification
Distance
7~140m
Displacement range
±5 m
Resolution
0.1mm
Accuracy
±2.0mm

Measurement recording interval(set by selecting optionally)

1min./5min./10min./30min.
1hr./6hr./12hr./24hr.
Number of recorded data
10,000 data
*Please see the table by scrolling horizontally.