NETIS Registered ProductRegistration Number: HK-150012-A
Measuring changes of inclination angle and direction at arbitrary intervals.
The slope which has the great risk of the SEDIMENT DISASTER such as mountain, developed land and road slope etc.
Structures such as bridge piers and steel tower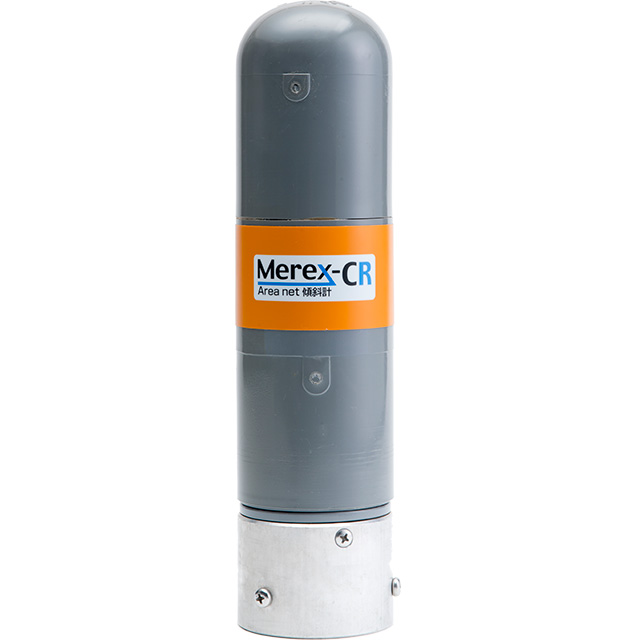 Measuring Procedure
Measuring the inclination angle by using the inclination sensor (biaxial accelerometer).
Measuring the inclination direction by using electronic compass
Change in slope is continuously observable without wires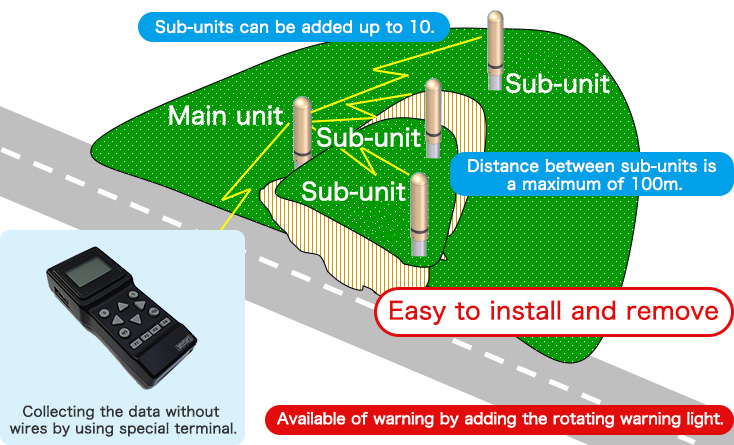 Participated in the landslide experiment by heavy rain at NIED (at Tsukuba).
Slope before collapse


Landslided slope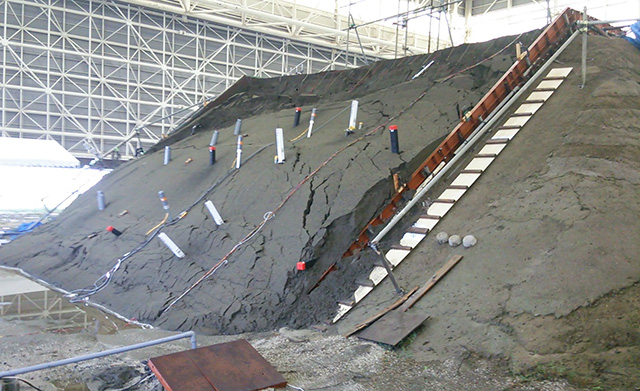 Device Specification
*Please see the table by scrolling horizontally.
Model name
Inclinometer Merex-CR
External size
Φ70×280mm
Weight
0.8kg
Dustproof and waterproof specification
IP66
Ambient temperature
-20~+50℃
Source voltage
DC12V
Inclination angle measurement
Displacement range
±30°
Resolution
0.025°
Accuracy
±0.5°
Azimuth measurement
Displacement range
360°
Accuracy
±15°
Laser output
-
Measurement specification
Distance
Displacement range
Resolution
Accuracy

Measurement record interval(set by selecting optionally)

1min./5min./10min./30min.
1hr./6hr./12hr./24hr.
Number of recorded data
10,000 data
*Please see the table by scrolling horizontally.